Memorial Park Golf Course – Home of the Houston Open!
Memorial Park Golf Course is known as one of the best municipal courses in the nation and is visited by more than 60,000 patrons each year. Funded by the non-profit Astros Golf Foundation, the $18.5 million project has produced the promised world-class golf course for all Houstonians and the return of the PGA Tour's Houston Open to Memorial Park for the first time since 1963.
Designed by renowned golf course architect Tom Doak, the new course includes state-of-the-art storm water irrigation system that can capture and retain 80 million gallons of storm water for irrigation purposes and remove the golf course irrigation from the City's potable water system, a two-tiered 84-bay hitting structure with 30 new hitting spots, and a new maintenance facility and additional parking. These astounding renovations were pursued with the intention of creating a municipal golf course that could be played by both professionals and the general public. 

Memorial Park Ten-Year Plan
In 2015, the Memorial Park Master Plan was adopted and focuses on restoring, preserving, and enhancing the park for the enjoyment of all Houstonians and visitors, today and tomorrow. 
The Ten-Year Plan includes:
Eastern Glades
Reclaiming 100 acres of previously inaccessible parkland, the project expanded picnicking, parking, and restrooms; extended the running trail to a full three-mile loop; established a five-acre lake and wetlands; provided trails and boardwalks to experience Park wildlife and natural habitats; and honors the Park's military history. Eastern Glades is open to the public.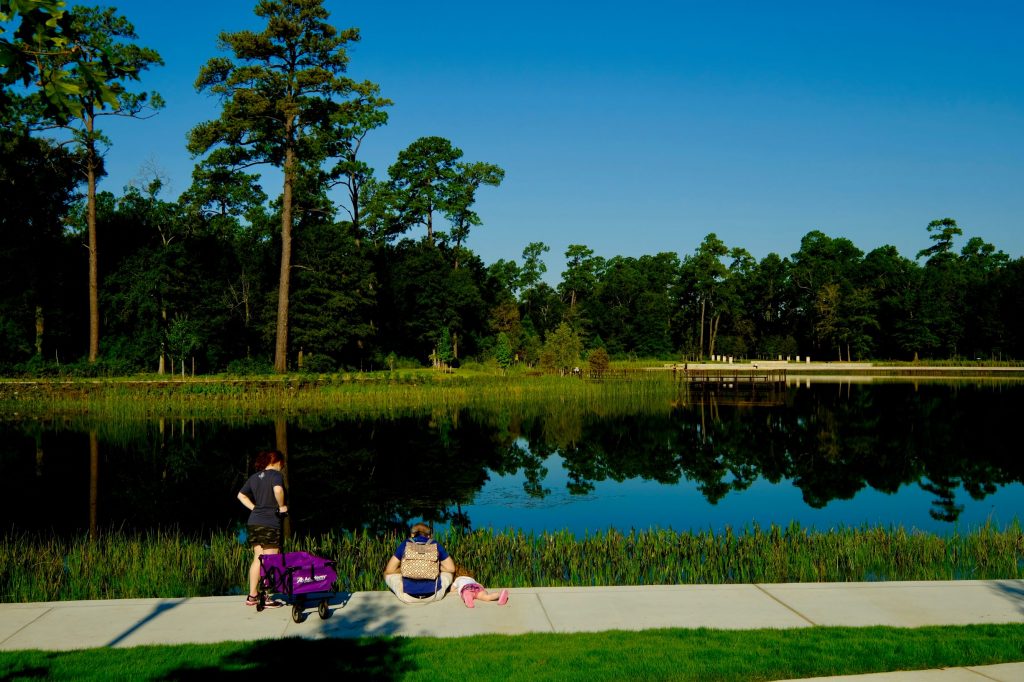 Sports Complex Phase I
Sports fields and volleyball courts were relocated to join the recreational facilities in the northeast quadrant of the Park as part of the early phase of the future Memorial Park Sports Complex.
Land Bridge and Prairie
A land bridge over Memorial Drive will reunite the north and south sides of Memorial Park, providing safe crossing for people and wildlife. A restored network of native prairie and savanna will act as a green sponge, helping to absorb stormwater, mitigate flooding, and conquer the effects of concrete in the heart of a densely populated urban environment.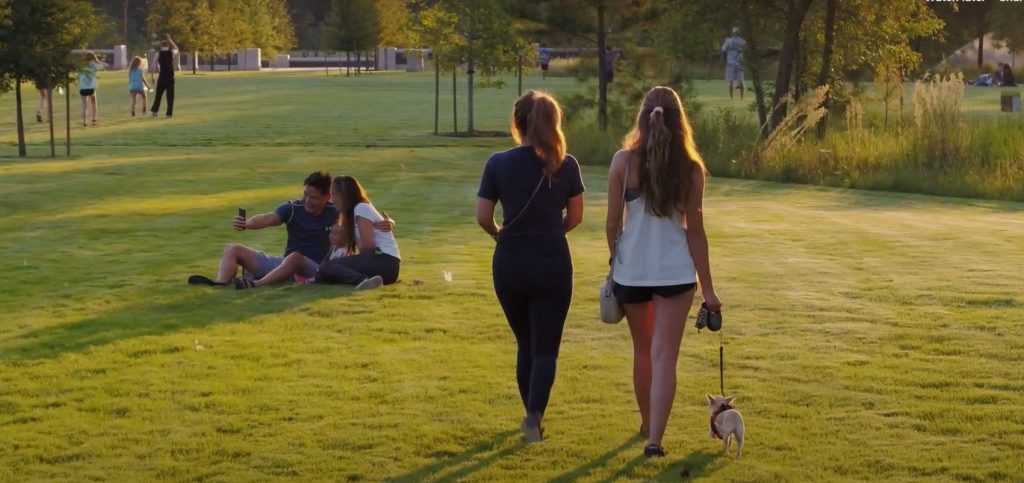 The Memorial Park Master Plan is made possible by a catalyst gift from the Kinder Foundation which leveraged funding through the Uptown Development Authority.  Execution of the Ten-Year Plan is overseen by the Memorial Park Standards Committee, a partnership comprised of Houston Parks and Recreation Department, Memorial Park Conservancy, the Kinder Foundation, and Uptown Development Authority.
LEARN MORE ABOUT THE PROJECT: https://www.memorialparkconservancy.org/master-plan.html