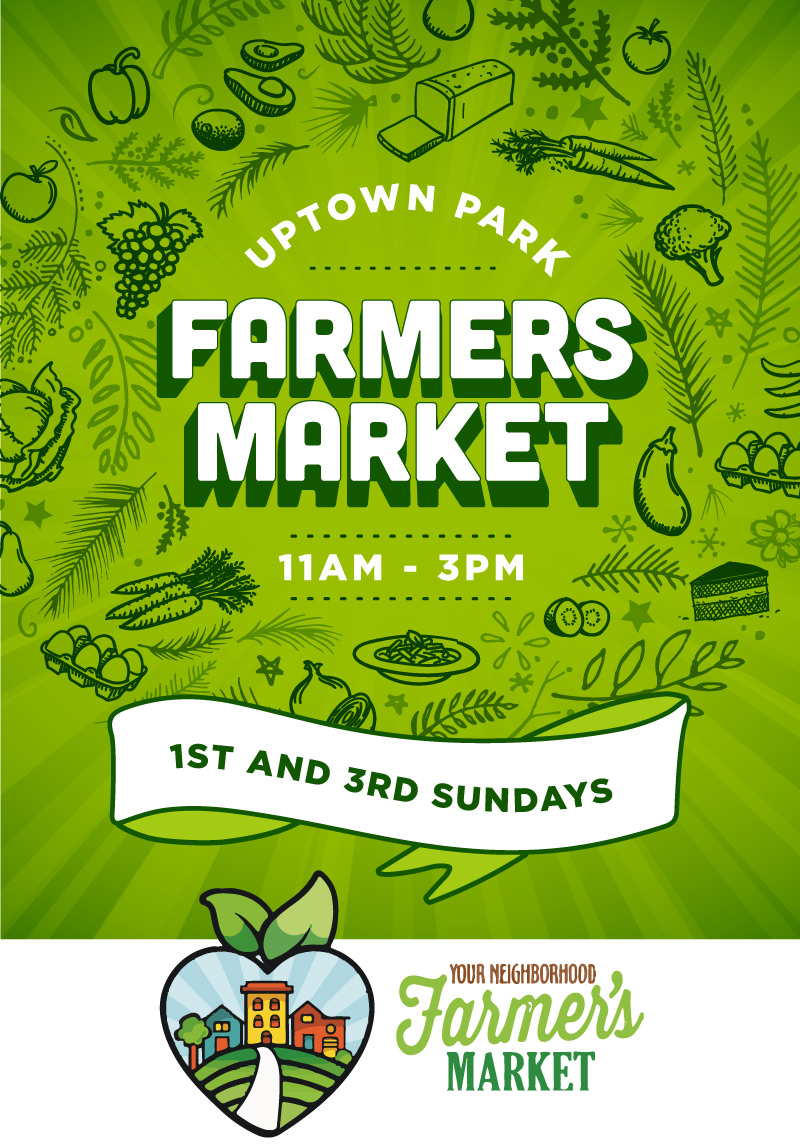 Uptown Farmer's Market!
Visit the Uptown Farmers Market in Uptown Park! Every first and third Sunday of the month, this family-friendly market is the perfect spot to shop for locally grown and sourced fruits and vegetables, meats, dairy products, and more! You can find the Farmers Market in the parking lot in front of High Gloss, behind the Uptown Park clock tower.
Check out Your Neighborhood Farmer's Market website for more information about the market or to become a vendor.