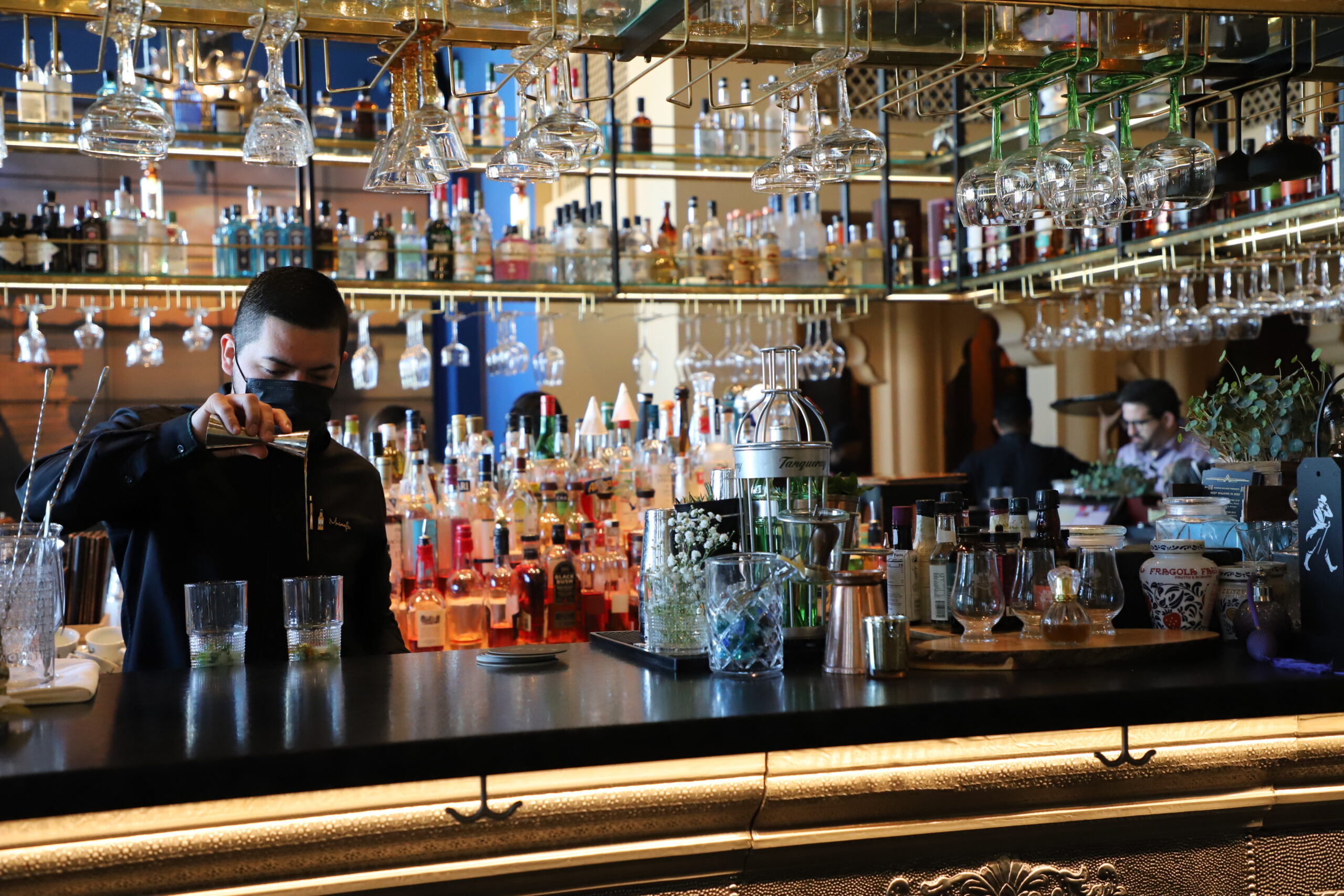 Uptown's Flourishing Restaurant Scene
The Uptown restaurant scene is flourishing with options for all! Check out what's new:
COMING SOON
Cinnaholic, the popular vegan bakery known for its cinnamon rolls and other desserts, will soon debut its first location in Houston in Uptown.
Slated Opening: Summer 2021
5161 San Felipe St.
Conservatory Galleria is the much-anticipated food hall set to open this summer. The casual dining space will host 11 food vendors and 3 bars offering guests diverse and delicious dining selections.
Slated Opening: Summer 2022
5531 W. Alabama
Ducky McShweeney's Irish Pub will be a premier gathering spot in the heart of Uptown. Ducky's atmosphere and extensive list of spirits, wine and beer will have guests coming back again and again! The pub will also offer lite bites and bar favorites.
Slated Opening: TBD
2025 Post Oak Boulevard
Il Bracco, an upscale Dallas-based Italian eatery, will make its Houston debut in Uptown. The restaurant will occupy the space formerly held by California Pizza Kitchen. Founded by Houstonian veterans of the Houston's/Hillstone restaurant group, Il Bracco is admired for its refreshing atmosphere, fresh take on classic Italian dishes, and refreshing cocktails.
Slated Opening: Fall 2022
1705 Post Oak Boulevard
JuiceLand, a plant-based juice, smoothie and wellness company, announced it will open a sixth Houston location in Uptown Park this fall. With more than 35 locations across the state, no two JuiceLand locations look same. Each location harnesses the identity of its immediate community while offering guests the bright colors, quirky aesthetic and a welcoming atmosphere the brand is most famous for.
Slated Opening: November 2022
Uptown Park; exact location TBA
Rumi's Kitchen, acclaimed Persian concept with locations in Atlanta and Washington D.C., has found its first Texas home in Uptown. The restaurant will feature its innovative take on Persian cuisine through unique family-style dishes in an upscale setting at Zadok's Post Oak Place.
Slated Opening: Fall 2022
1801 Post Oak Boulevard
Sushi on Post Oak  brings over 20 years of experience in delicious and modern Japanese cuisine to Uptown. The sushi spot will feature inventive cocktails, authentic Japanese sake and whiskey, and chef driven sushi rolls.
Slated Opening: TBD
2027 Post Oak Boulevard
Uchiko, is set to arrive in Houston's 1801 Post Oak Boulevard later this year. Meaning "child of Uchi," Uchiko and James Beard Award-winning chef Tyson Cole will offer extensive sushi options, along with "hot tastings" like bok choy in cashew butter and lime and wagyu beef seared on Japanese river rocks. This is set to be the second location in Texas, the original location is in Austin.
Slated Opening: TBD
1801 Post Oak Boulevard
RECENTLY OPENED
Alba Ristorante is Hotel Granduca's newest upscale dining experience, bring northern Italian cuisine to Houston. Choose from the extraordinary menu and hundreds of wines.
1080 Uptown Park Boulevard
Bellagreen, the food brand featuring chef-inspired salads, burgers, pasta, desserts, wine and more, has opened its first carryout and delivery prototype in Uptown. This limited-footprint model allows guests to pick up Bellagreen's cuisine through an on-the-go experience, accepting individual and catering orders through the eatery's website, by phone and in store. It also delivers direct orders during peak lunch and dinner hours with its own drivers, offering customers a less expensive and faster experience compared to third-party delivery apps. 
5018 San Felipe St.
Burger-Chan Galleria, the acclaimed burger restaurant that originally opened in the food court in Greenway Plaza, closed in August 2020. The highly popular customizable burger restaurant has reopened in the Uptown area. Fans can enjoy Burger-Chan's well know burgers, house-made sauces, hot dogs, sandwiches, hand-cut French fries and milkshakes. The new location will also serve dinner, beer and wine, and the menu will expand to include steak and seafood.
5353 W. Alabama, Suite 110
Kenny & Ziggy's original deli location at 2327 Post Oak Boulevard has moved to the former Luby's space located just down the street in early to mid-2021. The new location has nearly double the seating capacity and will feature a full-service bakery and bar.
1743 Post Oak Boulevard
The Original Chop Shop, the good-for-you eatery, is known to cater delicious and nutrient-rich meals for an array of dietary preferences. The menu features protein bowls, salads or "chops", sandwiches, fresh juices, protein shakes, acai bowls, breakfast items, and parfaits. With a drive-thru pick up window, eating healthy on the go has never been so easy.
5018 San Felipe St.
Postino Wine Café is expanding its Houston footprint with a fourth location in Uptown Park. The restaurant will feature its signature menu of bruschetta, pressed paninis, salads, soups, and cheese and charcuterie boards, plus a wine menu of affordable, approachable, and interesting wines.
1151 Uptown Park Blvd., Suite 12
Prey Restaurant is a multi-cultural flavored Houston-based restaurant with the vision to heighten the food experience by creating an unforgettable atmosphere. Guests can enjoy house favorites like corn brulee, cajun flameado, lobster pasta, and more.
1700 Post Oak Boulevard, Suite 290
Stella's Wine Bar is The Post Oak Hotel's newest destination for oenophiles to sip and savor the flavors of the world. Enjoy a decadent selection of more than 35,000 wines from the hotel's $5 million dollar collection, including more than 60 vintages by the glass, charcuterie boards and more.
1600 W. Loop S.
Urbe, which means "city" in Spanish, has  taken over the space formerly occupied by Café Express. James Beard Award-winning chef Hugo Ortega, who also owns Caracol in Uptown, is bringing another culinary conquest to Uptown. 
101 Uptown Park Blvd, Suite 12
Van Leeuwen Ice Cream is a Brooklyn-based ice cream company that creates their sweet treats with the rule of "happiness is healthiness."  The Uptown scoop shop is their second Texas storefront and customers can enjoy a full menu of vegan and dairy ice creams, vegan chocolate chip cookies, sundaes, and milkshakes.
1151 Uptown Park Blvd #8