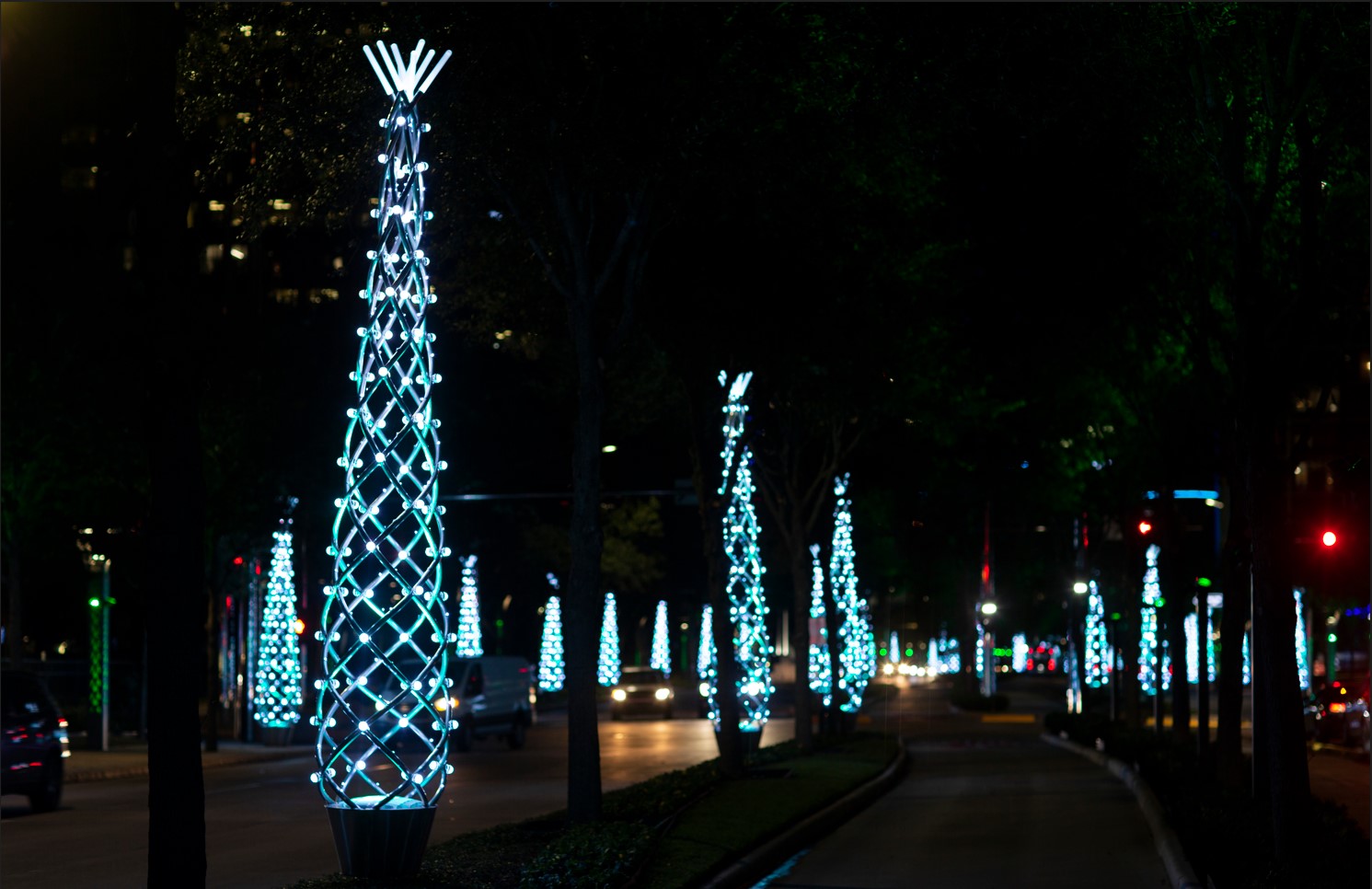 2023 Uptown Holiday Season
Uptown is the ultimate holiday destination! This holiday season in Uptown you can expect the sights and sounds of Christmas, like the 300 dazzling holiday trees along Post Oak Boulevard and 1000 twinkling stars, to be adorning the area in festive lights. Uptown will be illuminated earlier than ever this year which means we can enjoy the magic together even longer!
Download the Uptown Radio app for wonderful holiday music, synched to the majestic sweeps of holiday tree lights along Post Oak Boulevard. The easy-to-use-app is more than a music player. You can get directions, local weather, and explore Uptown's ultimate shopping, delicious dining options, and more. Grab your earbuds, and a friend, and enjoy the show. The Uptown Radio app is available on both Apple and Google App Stores.
Please note the Uptown Holiday Lighting event will no longer occur. 
Catch the dazzling lights along Post Oak Boulevard throughout the holiday season.
Take the show wherever you go! Download the Uptown Radio app for an immersive holiday experience. Available now on Apple App Store and Google App Store.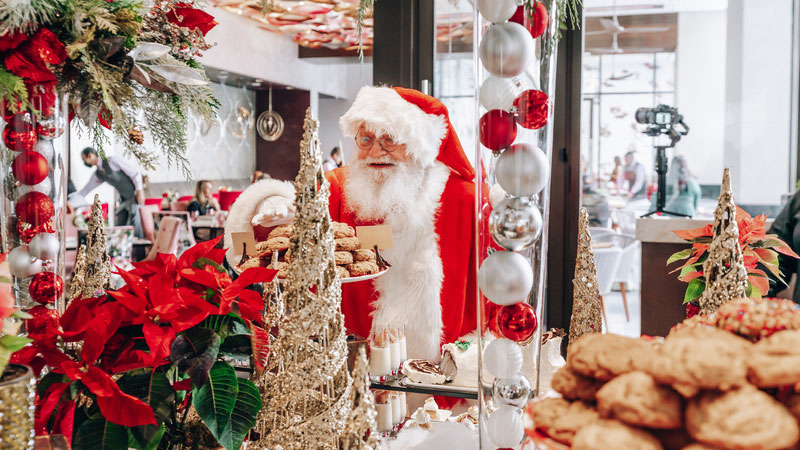 Enjoy brunch with Santa, holiday jazz, holiday lights and more in Uptown!