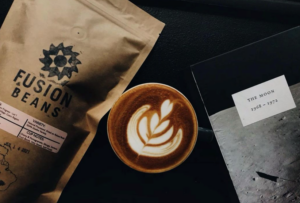 Uptown Park // 1135 Uptown Park Blvd // (832) 834-3604
Launch into the workday with a stellar cup of joe from Giant Leap Coffee! The out-of-this-world coffee shop offers a variety of specialty drinks including a creamy matcha latte, horchata cold brew, and classic americano, as well as cosmic pastries and snacks. One small step out of your office will take you a giant leap closer towards a productive day.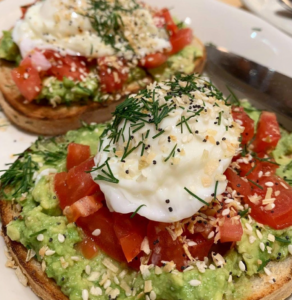 Kenny and Ziggy's New York Delicatessen
Post Oak Plaza // 2327 Post Oak Boulevard // 713-871-8883
Close your next business deal at the deli! Head to Kenny and Ziggy's New York Delicatessen during the lunch break to experience their world-famous Ruben sandwiches, blintzes, and bagelwiches with your coworkers or clients. After a delicious lunch, pop over to Bill Walker Clothier next door to button up in a new suit.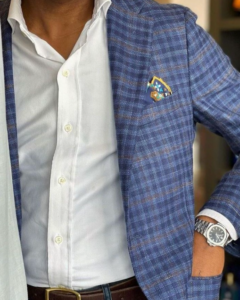 Post Oak Plaza // 1737 Post Oak Boulevard // (713) 871-9811
A tailored suit from Bill Walker Clothier is a board room essential. Find button down shirts, quality khakis, and custom fit clothing perfect to command any meeting, whether it's in person or virtual. Additionally, Bill Walker Clothier offers a wide selection of casual attire for an after-work Astros game or round of golf.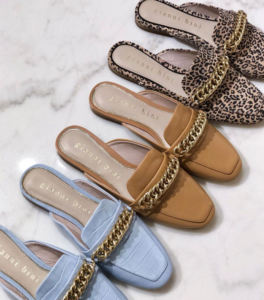 The Galleria // 4925 Westheimer Rd. // (713) 622-1200
Dress up your day with workwear selections from Dillard's! With a variety of options for both men and women, Dillard's is your one stop shop for work suits, dresses, shoes, work-from-home essentials, and more.
The Galleria // 2600 Post Oak Boulevard // (713) 621-7100
Trade the briefcase for a Balenciaga at Neiman Marcus. Located in The Galleria, this luxury department store offers designer clothing that is sure to transform your workwear from business casual into business chic.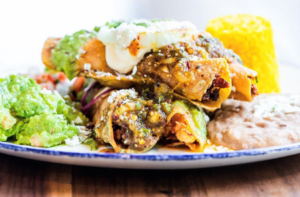 1 BLVD Place // 1700 Post Oak Boulevard #1-190 // (346) 335-2404
Working a nine-to-five sometimes calls for a margarita! Stop by Ninfa's for a lunch break or happy hour to grab a signature cocktail and satisfy any work week cravings with tamales, fajitas, or a signature mixta meal. As an added bonus, ride the MetroRapid Silverline to Ninfa's from your office and receive a free small queso or small fountain drink.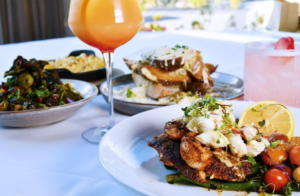 The Post Oak Hotel at Uptown Houston // 1640 W Loop S. // (713) 840-7190
Ditch the leftovers in the breakroom to indulge in fine dining at Willie G's Seafood. Explore delicious, savory dishes like the Miso Salmon, Chicken and Sausage Gumbo, Tuna Poke and more during a perfect business lunch.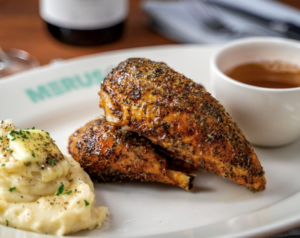 Uptown Park // 1180-1 Uptown Park Blvd // (346) 299-5775
From happy hour to deal-closing dinners, Merus Grill has delicious options for any work-related occasion. Mingle with clients and coworkers alike over Merus Grill's handcrafted cocktails and curated wine list, which also pair nicely with one of their signature dishes such as the Steak 'N' Fries or Rotisserie Chicken.