BLVD Place // 1700 Post Oak Boulevard Bldg. 1, Suite 260 // (713) 888-0857
Elevated grooming rituals begin at the Boardroom Salon. More than a traditional barbershop, this high-end men's salon offers a relaxing, sophisticated environment with a friendly, professional team that can groom any guy into a GQ gentleman. Elevate your look with the Boardroom's first-class consultations, haircuts, shaves, styling tips and more.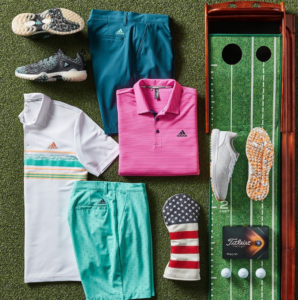 The Plaza on Richmond // 5078 Richmond Ave.  // (832) 203-1518
Show up to next weekend's tee time in style! Golf Galaxy offers a wide selection of golfing essentials ranging from golf clubs to range finders to the perfect shoes and more. Every guy will play like a champion and stay on par at the course with the latest fashion and expert gear from Golf Galaxy.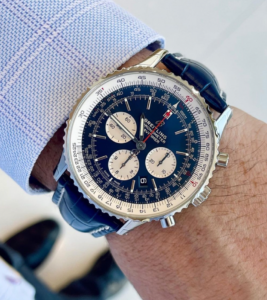 Post Oak Plaza // 1801 Post Oak Boulevard, Suite 100 // (713) 960-8950
Elevate your wardrobe with the finest luxury watches at Zadok Jewelers. The family-owned jeweler offers patrons sophisticated timepieces from luxury brands including Cartier, Breitling, TAG Heuer, Jaeger-LeCoultre and more. Look dressed to the nines with a new addition to your wrist!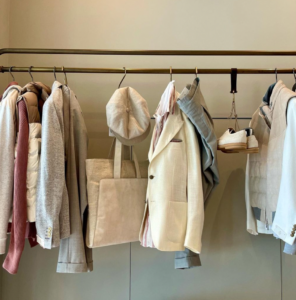 Uptown Park // 1180 – 6 Uptown Park Boulevard // (713) 527-8200
Live life in style with M Penner. The upscale, Uptown Park retailer is the premier destination for menswear offering a selection of luxury labels and an extensive made-to-measure program that is tailored to each client's needs and style. M Penner's array of services include complimentary alterations, closet cleaning, personal shopping by appointment and home delivery.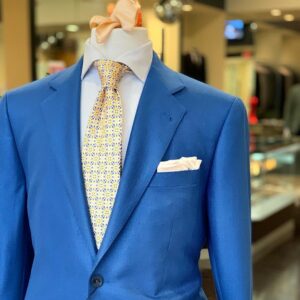 6 BLVD Place  // 1800 Post Oak Boulevard // (713) 626-1234
Festari for Men is a family-owned luxury clothing store offering some of the finest menswear and custom tailoring in Houston. Since 1993, Festari for Men has garnered an admirable reputation for their distinct style of suits and superb craftsmanship seen in every garment.
Centre at Post Oak // 5000 Westheimer Rd Suite 190 // (713) 629-1946
Savor the good life at Morton's The Steakhouse. From the elegant, sophisticated ambiance to the expertly prepared steaks and hand-crafted cocktails, the upscale dining experience at Morton's is unmatched and makes for the perfect guy's lunch or dinner. Satisfy your hunger with the best of the Butcher's Block including the Center-Cut Filet Mignon, Porterhouse, or Tomahawk Ribeye.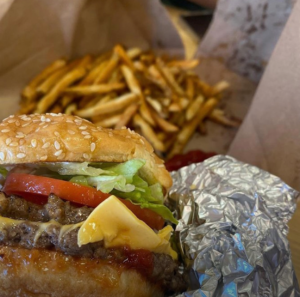 Post Oak Plaza // 1715 Post Oak Boulevard // (713) 960-1525
Grab a bite with the boys at Five Guys! Satisfy your comfort food cravings with any of the popular burger joint's quality cheeseburgers, hot dogs, sandwiches or fries. Finish off your Five Guys order with one of their handspun milkshakes with flavors including Oreo, salted caramel, strawberries and more!
Pavilion on Post Oak // 1800 Post Oak Boulevard #6140, Houston, TX 77056 // (713) 622-6275
 Invest in athletic footwear that will go the distance with you at New Balance. Providing the best blend of function and fashion, New Balance is a sports footwear and apparel brand that gives each customer the performance technology they need and the style they want. Tackle your daily workouts with confidence in their performance running shoes and stylish clothing.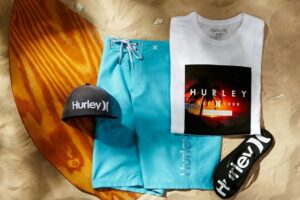 Post Oak Shopping Center // 2131 Post Oak Boulevard, Houston, TX 77056 // (281) 840-6019
Stock up on all your sporting goods in one place! Dick's Sporting Good is the leading sporting goods retailer offering an extensive assortment of authentic, high quality sports gear, equipment, apparel and footwear at a reasonable price. Whether you're an outdoor enthusiast, a sports fanatic or fitness guru, this one-stop-shop has products for everyone.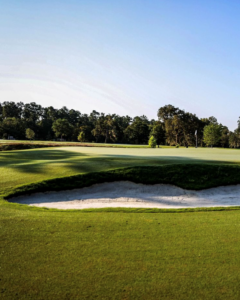 Memorial Park // 1001 E Memorial Loop Dr., Houston, TX 77007 // (832) 968-7486
It's time to hit the links and test your skills at Memorial Park Golf Course! The newly renovated course is ranked as one of the best municipal courses in the nation and is home to the Houston Open, an annual PGA golf tournament that hosts players like Sergio Garcia, Jordan Spieth, and Dustin Johnson. Grab some buddies to watch a good game of golf during this year's Houston Open on November 11 to 14. Tickets can be purchased here.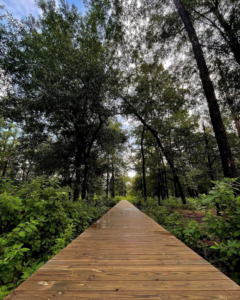 Memorial Park // 6501 Memorial Dr, Houston, TX 77007 // (713) 863-8403
Find an oasis in within city limits at the Memorial Park Trails. With numerous trails to hike, explore the Clay Family Eastern Glades, a newly reclaimed area of Memorial Park featuring Hines Lake, multiple trails, and boardwalks. Learn more about Memorial Park's Land Bridge and Prairie initiative, a project set to be completed in 2022 that transforms over 100 acres into a dynamic space for visitors to use.