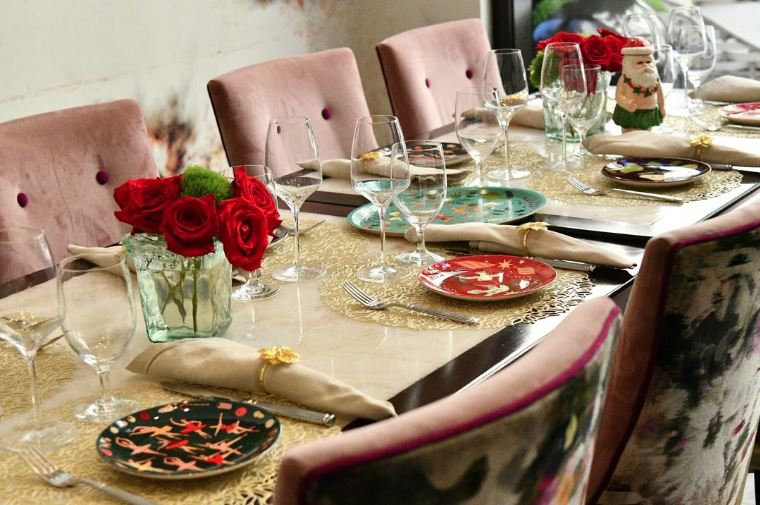 Feast with family and friends this Thanksgiving with an elevated four-course take on traditional offerings, available Thursday, November 23, 2023 from 11:30 am – 8:00 pm. $80 per person. Reservations highly encouraged.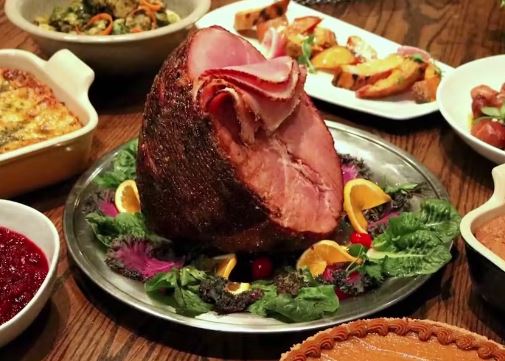 Let Caracol do the cooking this Thanksgiving! Place your order by Sunday, November 19th for pickup on Wednesday, November 22nd between 11am-8pm. Try their couple's feast or family feast for 8. Delicious turkey sides, tamales, & pies available. Happy Holidays!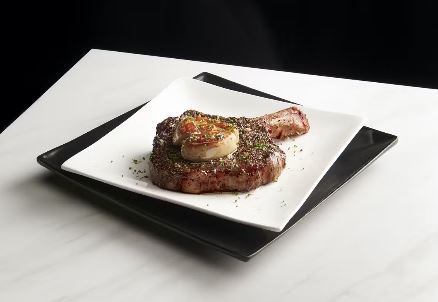 Del Frisco's Double Eagle Steakhouse
This Thanksgiving, savor the flavor with Del Frisco's Chef's Special Feature, the Prime Cowgirl and Foie Gras, a 14 oz. Cowgirl Ribeye with seared Foie Gras and black garlic salt. Pair with specialty wine bottle Cabernet Sauvignon Faust, or their featured Holiday Cocktail, Santa's Sleigh Ride, made with Jack Daniel's, Jack Daniel's Tennessee Honey, fresh orange juice and mulled wine. Available November 23 – 26.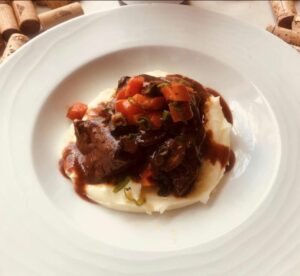 Etoile is serving a celebratory Dine-In Thanksgiving feast on November 23, from 11:00 am – 8:00 pm. Can't make it in or need some help this Thanksgiving? Etoile also has Thanksgiving to-go menus! To-go orders must be placed on or before November 21.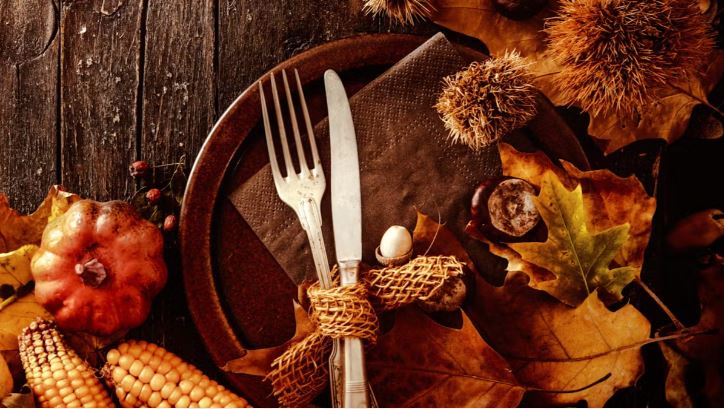 Gather around King Ranch's table this Thanksgiving! King Ranch is serving their signature menu and Thanksgiving Buffet, November 23, from 11:00 am – 7:00 pm. $59 per adult and $25 per child.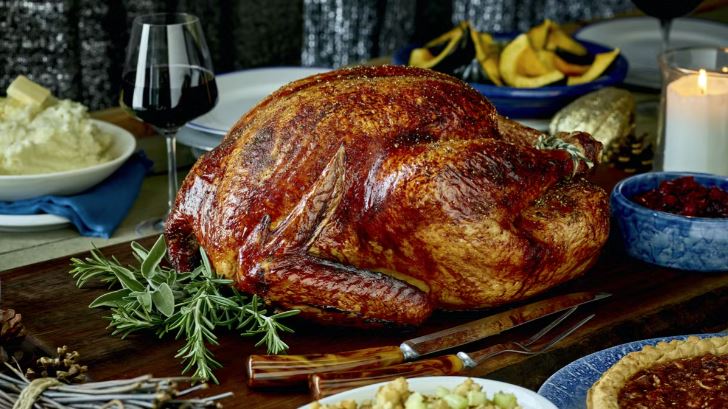 Dine with McCormick & Schmick's this Thanksgiving! In addition to their regular dinner menu, M&S will be serving a Traditional Turkey Dinner complete with all of the classic staples. $38 for adults, $15 for children. Reservations are highly recommended.
You can also pre-order a Thanksgiving feast to-go. All orders must be placed on or before Monday, November 20.
Let Maggiano's elevate your Thanksgiving Day gathering with the best flavors fall has to offer. Treat your loved ones to Chef-curated dishes served in their signature family style portions that will make every moment shared an unforgettable experience.
Maggiano's is also offering hot or cold Thanksgiving carry-out bundles. Cold-prepared bundles are available for pick-up Tuesday November 21-22. Hot prepared bundles are available for pick-up Thursday, November 23. Orders must be placed by 8 pm the night prior to pick-up.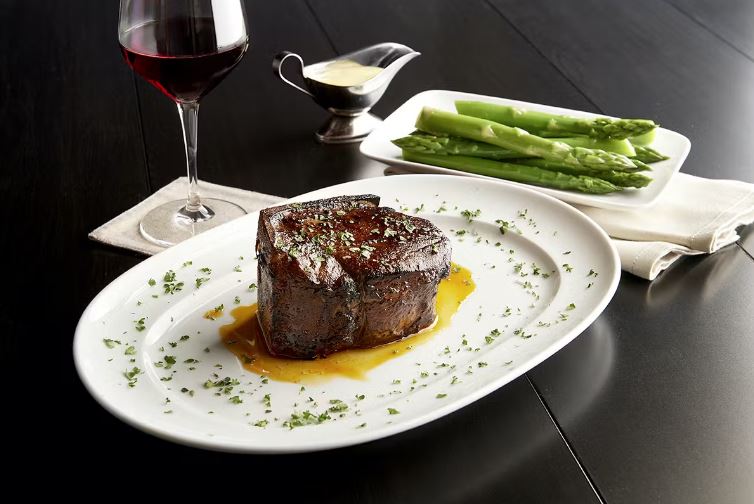 Enhance your holiday with a unique twist. Open on Thanksgiving, Mastro's is serving up a full dinner menu including their USDA Prime Steaks, Delectable Seafood, and Award-Winning wine and cocktails.
Experience Thanksgiving at Morton's for seasonal delights and a special 3-course menu to make your Thanksgiving celebration truly special. Available Thursday, November 23, from 12:00 pm – 8:00 pm. $59 per person. Reservations strongly encouraged.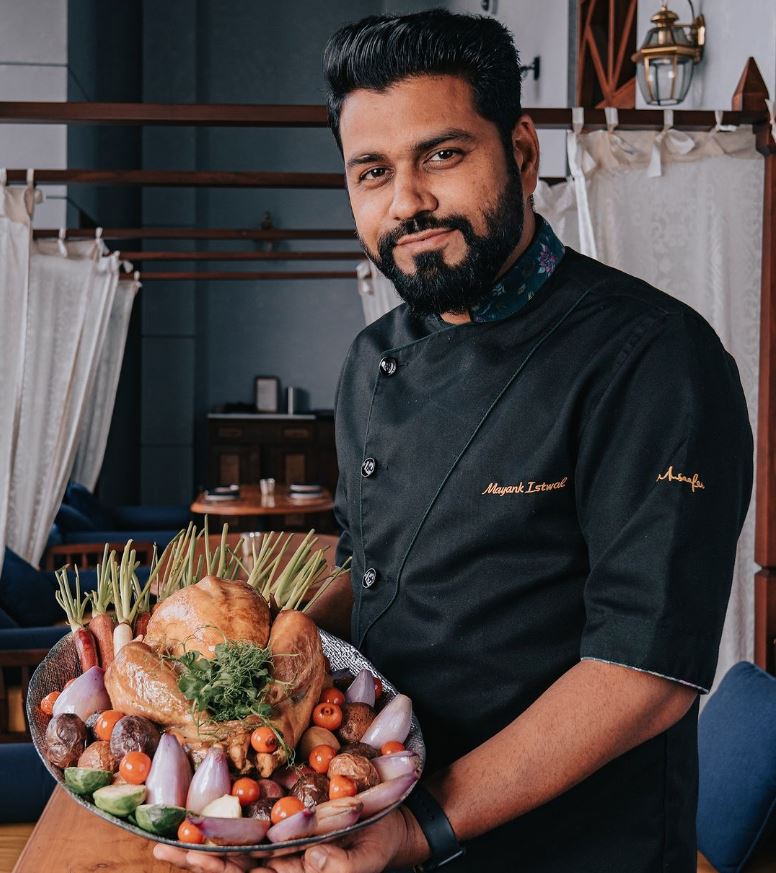 This Thanksgiving, allow Musaafer to do all the cooking. Take home their traditional Tandoori Turkey Plate, complete with 10+ sides! Call in to order, and pick up on November 22 from 2 pm – 6 pm, or November 23 from 12 pm – 4 pm.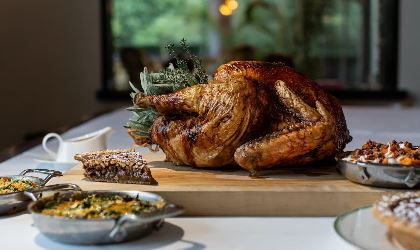 Join The Annie on Thanksgiving Day from 11 am – 9 pm to enjoy a festive 3-course prix fixe menu or a limited edition dinner menu, complete with complimentary hot apple cider and pumpkin cookies! $90 for adults, $35 for children. Reservations are required.
Can't make it in? The prix fixe menu is also available for take-out. Pre-orders begin November 1, and are available for curbside pick up on November 23, from 10 am – 2 pm.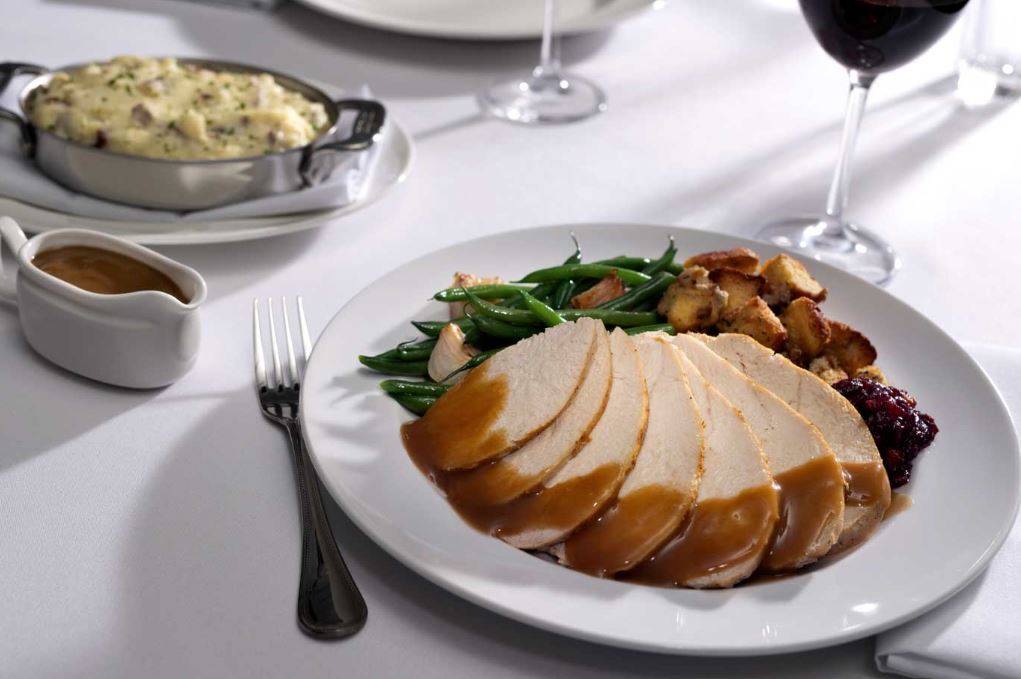 The Capital Grille is bringing Thanksgiving in their dining room or yours. A Thanksgiving menu is available in-house Thursday, November 23. $50 for adults, $20 for children.
A Thanksgiving side menu is available for pickup on November 22, from 9 am – 5 pm and November 23 from 9 am – 11am. Pre-order by November 21.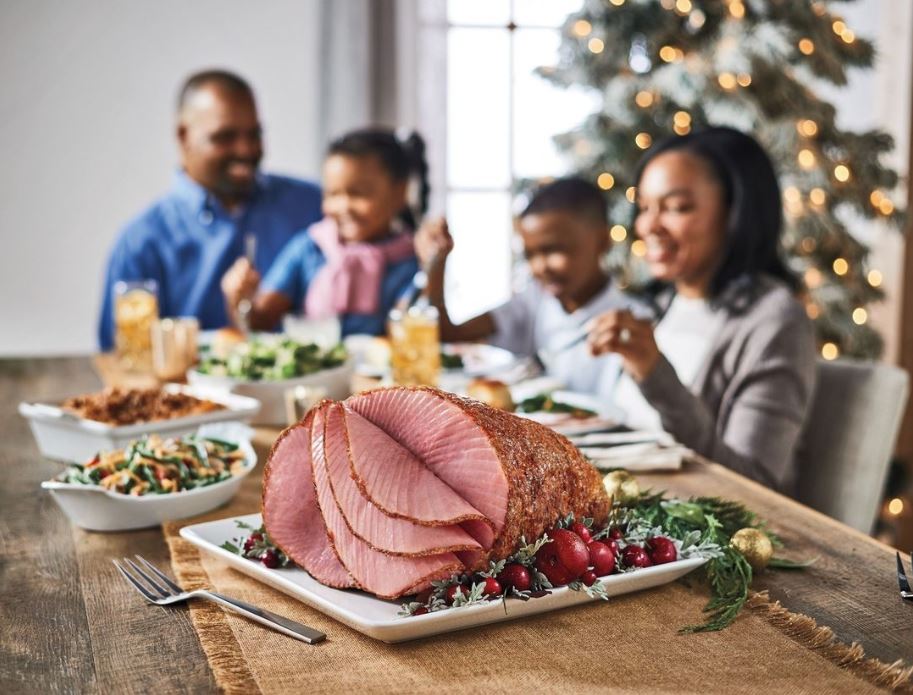 The Honey Baked Ham is delivering Holiday Meals delivered to your door. Offering a great selection of pre-bundled family meals that everyone will enjoy. Choose from petite meals, with one of their tasty, glazed turkey breasts and mouthwatering sides, or go big with a Honey Baked Whole Turkey with all the fixings. Find dishes perfect for brunch, lunch, dinner or even dessert – Honey Baked Ham Meals are the perfect flexible solution for weeknight dinners and holiday feasts alike. Best of all, your pre-cooked meal is delivered to your door fresh and ready to prep, making supper a snap.
Indulge in an exquisite Thanksgiving feast highlighted by The Oceanaire's succulent Herb Roasted Turkey Breast dinner, featuring a 12. Turkey roasted turkey breast served with Turkey gravy, Cranberry Sage Stuffing, Cranberry Chutney, Green Beans Almondine, Creamed Corn and Mashed Potatoes. $50 per person.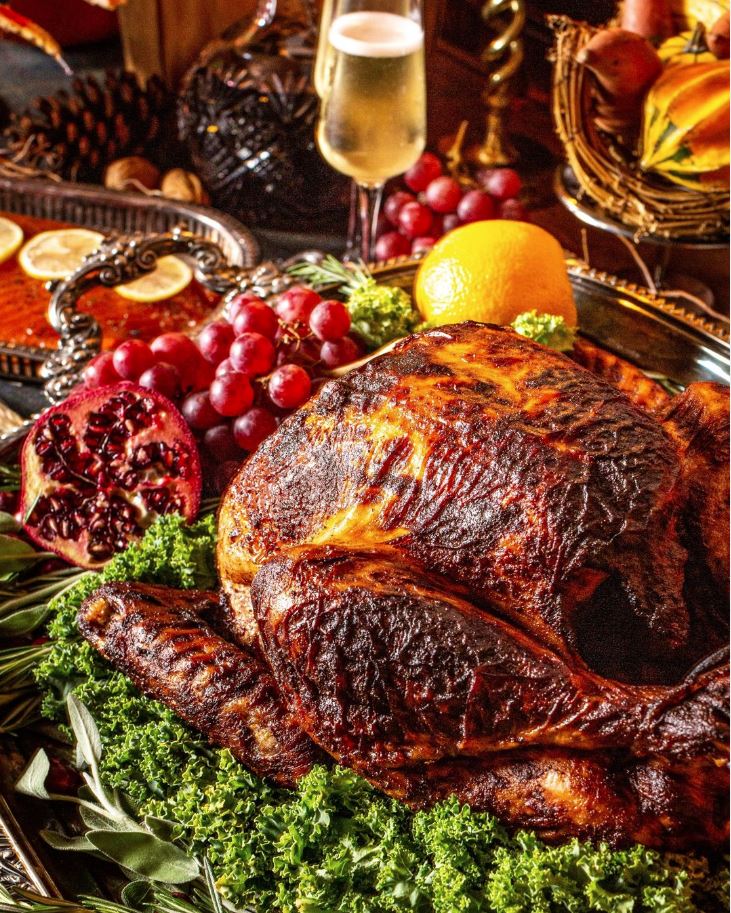 Celebrate Thanksgiving in Turner's intimate dining room where you will be transported to a bygone era with our old-world, white-glove service and festive menu. Upon arrival, receive a complimentary glass of welcome champagne or a Kir Royale followed by a series of decadent hors d'oeuvres, which will continue to flow until you say the word. Choose your first course and second course dishes paired with a selection of six unlimited traditional side dishes, which are all served tableside. Try to save room for the artisan cheese service followed by an assortment of six desserts. With live music by a pianist on our baby grand piano throughout the evening, it's an event truly fit for a king. $250 per person. Make reservations for 1 pm & 5pm seatings.
Let Urbe do the cooking this Thanksgiving! You can't go wrong with Chef Hugo's delicious tamales and more. Place your order by Sunday, November 19 for pick-up on Wednesday, November 22, from 11 am – 8 pm. Happy Holidays!
Whole Foods has an assortment of Thanksgiving goodies from full meals to sides and sweets and drinks. Their entire Thanksgiving holiday selections, including Organic, Southern and Classic style packages, are available from November 17 through November 23. Orders must be placed a minimum of 48 hours in advance ahead of pick-up date and time.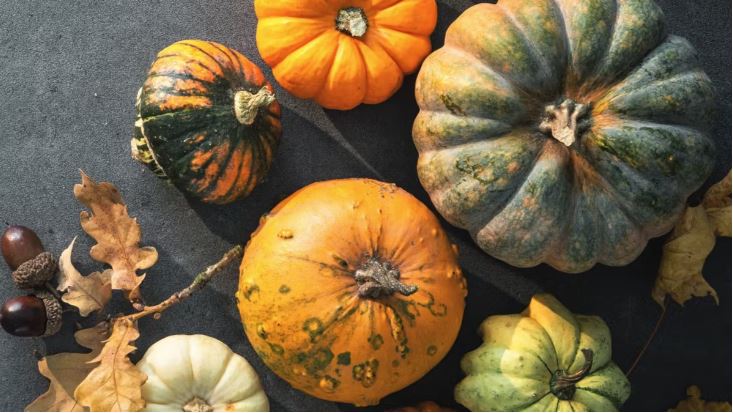 Spend Thanksgiving Day at Willie G's Post Oak! Willie G's is serving their signature menu featuring seasonal dishes November 23. Open at 11 am.