Uptown Park // 1141 Uptown Park Boulevard #3 // (713) 470-4640
Named one of the top "100 Brilliant Ideas of 2010" by Entrepreneur Magazine and New York Magazine's Boom Brands of 2013, Drybar is based on the simple concept of focusing on one thing and being the best at it: Blowouts. Pick your style: from Mai Tai messy, beachy hair, to Texas-sized Southern Comfort with lots of volume, to the sleek and smooth Manhattan. Get a little extra pampering with a scalp massage, scrub, or other add-on treatment.  You can also sip on a glass of vino or bubbly too!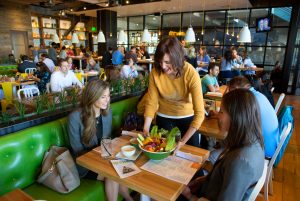 BLVD Place // 1700 Post Oak Boulevard // (281) 605-2505
Inspired by the philosophy that food should make you feel better, not worse, True Food Kitchen is a passionate collective of accomplished chefs, visionary restaurateurs and a renowned doctor of integrative medicine, who believe delicious dining and conscious nutrition can go hand in hand, without sacrificing flavor, creativity or indulgence. With great tasting food, seasonally altered menus, thoughtfully crafted beverages and an energizing atmosphere, True Food is perfect for a girls' lunch, brunch or dinner.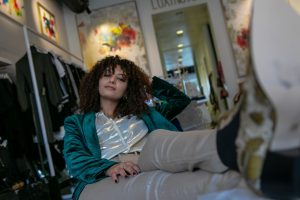 BLVD Place // 1700 Post Oak Boulevard, Suite 2-150 // (832) 516-9628
Luxington is a super chic, fashion forward women's boutique designed to inspire the mindset of the confident, and charismatic women of today. It is effortlessly chic, fashion forward, and always on trend, carrying a range of brands. 
Uptown Park // 1121-11 Uptown Park Boulevard // (832) 767-4483
Who doesn't want a designer bag for less?!  Think Chanel, Hermes, Louis Vuitton, and Valentino. Since 2007, The Little Bird Inc. has aimed to redefine the concept of consignment and resale shops. They only provide the highest quality in luxury and designer consignment items and each piece is carefully examined to assure quality. While Little Bird specializes in handbags, they also have shoes, women's clothing, and accessories by top designer fashion houses.
The Post Oak Hotel at Uptown Houston // 1600 West Loop South // (346) 227-5139
If you're looking for THE perfect girls' lunch, brunch or dinner spot, Bloom & Bee is the place.  The décor is intimate and inviting, reminiscent of a lush garden filled with gorgeous blooms, floral accents, pastel colors, a ceiling of blown glass flowers, and a photo-worthy poolside patio.  With a focus on fresh, locally inspired cuisine, the restaurant has a range of options, from light sustainable dishes to hearty handmade pastas.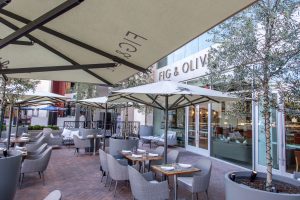 The Galleria // 5115 Westheimer Road // (832) 632-6632
FIG & OLIVE Tasting Kitchen & Bar, located in Uptown's Galleria, is an escape to the French Riviera for weary shoppers and residents. With an all-day tasting menu, guests can indulge with an elegant lunch or a late-night rendezvous.  Not to mention, the buzzy bar scene and Rosé Terrace is both drink-worthy and Instagram-worthy.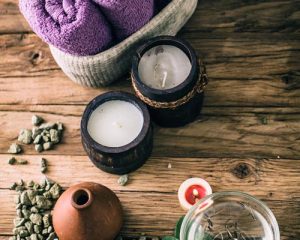 Post Oak Plaza // 1711 Post Oak Boulevard // (713) 627-0070
You can spend just a few hours or the entire day at Sensia Studio and Japanese Day Spa. Whether you're looking to relax and pamper yourself or need to update your look for a special event, their professional stylists have the skills that are sure to have you looking and feeling your best. In addition to spa day packages featuring facials, body wraps, massages and more, they offer makeup services, perfect to prep for a night out.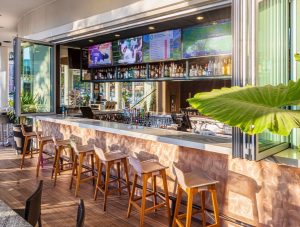 Centre at Post Oak // 5000 Westheimer Road //(346) 571-6164
Moxie's offers a casual, cultivated dining atmosphere that is perfect for enjoying house-made dishes and hand-crafted cocktails in their trendy dining room, lounge areas, and arguably one of the best happy hour patios in Uptown. The menu has something for everyone – from burgers and beer to pot stickers and pinot noir.