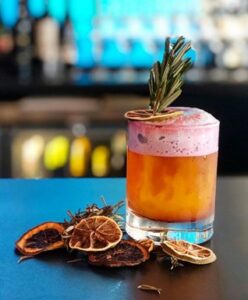 5175 Westheimer Rd, Second Floor Saks Fifth Ave // (713) 963-8067
HH: Monday – Friday from 3pm – 7pm
Located on the second floor in the stylish Saks Fifth Avenue in The Galleria, 51fifteen offers globally inspired, locally minded cuisine created by Executive Chef Lulzim "Luigi" Shimaj. Enjoy their $8 food menu and $7 drink menu. (Available only in 51fifteen Bar Area or Lounge)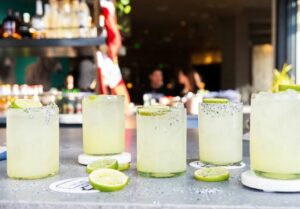 5115 Westheimer Rd, Suite C2520  // (346) 250-1900
HH: Monday – Friday from 3pm – 6pm
Blanco is the perfect place to find your bliss. More than your typical Mexican restaurant, it's an escape from the ordinary, a happy hour hang out, a place to sit back, recharge and party.  With $5 cervesas, $6 tacos, $7 wine, and $8 cocktails, you are sure to have some happy hours here.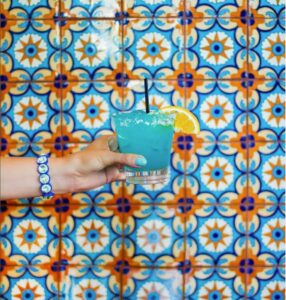 2200 Post Oak Boulevard, Suite #160 // (713) 622-9996
HH: Tuesday – Friday from 4pm – 7pm
One of the beauties of Mexico is its geographic location, with coasts on the Pacific Ocean, the Caribbean Sea, and the Gulf of Mexico, which is connected to the Atlantic Ocean via the Florida Straits. From these waters comes a bounty of edible sea life, which is celebrated at Caracol, the award-winning restaurant of culinary team of Chef Hugo Ortega and Restaurateur Tracy Vaught. Happy Hour features include fresh cocktails (like the Y Porque No Margarita shown above) and delectable bar bites including the Tortitas de Ostiones, breaded oysters on toasted bread with guacamole, cabbage and pinto beans.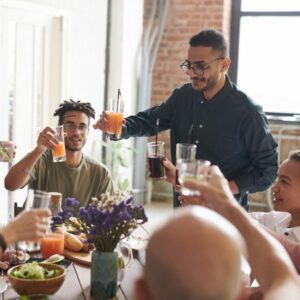 5085 Westheimer Rd // (713) 960-5997
HH: Daily (Monday – Sunday) from 3pm – 7pm
Daily Grill introduces a twist on classic dishes and hand-crafted cocktails, featuring seasonal menus with locally-sourced ingredients prepared in a scratch kitchen. Enjoy appetizers like the creamy cheesy spinach dip with buttery crunchy crostini, and be sure to ask your server for specialty house drink recommendations.
5115 Westheimer Rd, Suite C2500 // (832) 632-6632
HH: Daily (Monday – Sunday) from 3pm – 5pm
Inspired by the French Riviera, FIG & OLIVE captures Mediterranean essence that is built on a foundation of genuine ingredients, deep respect for flavor, and an ambiance that celebrates the love of life and culture synonymous to the French Riviera. Enjoy $11 specialty craft cocktails, $10 house cocktails, $7 wine, $5 beer, and 3 for $9 crostini as well as shareables and flavorful bites.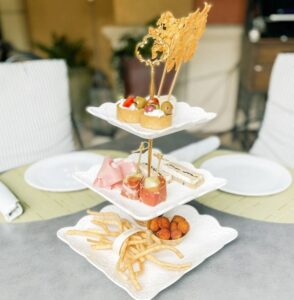 1080 Uptown Park Boulevard // (713) 418-1000
HH: Tuesday – Friday from 5pm – 7pm
If you are looking for an escape of culture and elegance, look no further. Hotel Granduca offers a luxurious, sophisticated, and secluded environment reminiscent of an Italian Villa. Exclusively at the bar, guests can treat themselves with a tiered stand of mini-Italian bites along with one Italian cocktail, including the Italian Old Fashioned, Manzoni Spritz, and and of course a glass of Prosseco, for just $23 per person. Experience Apericena!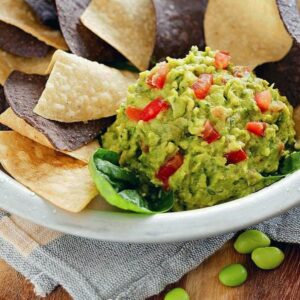 5092 Richmond Ave // (713) 904-3547
HH: Monday – Friday from 3pm – 7pm
Saturday, All Day (11am – 7:30pm)
HS Green is dedicated to serving only fresh and quality ingredients since it first opened its doors in the Uptown Houston District in 2016. From the food to the drinks, HS Green mergers the bridge between healthy and guilty pleasures. This happy hour is food driven, with the exception of $3 beers and $5 wine by the glass. Flavorful bites include Truffle Cheese Pizza, Blackened Shrimp, and their famous Guacamame and chips, a twist traditional guacamole made with edamame (as shown above).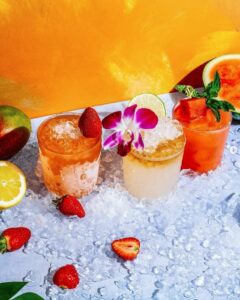 5045 Westheimer // (346) 646-5639
HH: Monday – Friday from 3pm – 6pm
Upon entering JOEY Uptown, you are immediately greeted with a complimentary glass of prosecco, what's better than that? Immediately after, you are immersed in one of their largest locations yet. Boasting an open concept dining room that spans over 10,288 square feet, including a temperature controlled patio equipped with an outdoor bar. Happy hour includes discounted beer, wine, and bites, including the insanely delicious (and our personal favorite) Steak and Lobster Ravioli. This spot is perfect if you're looking for an instagram-able happy hour!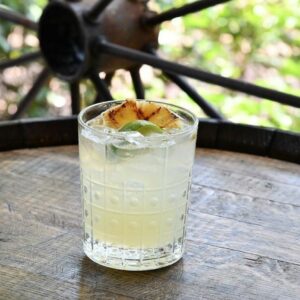 1605 Post Oak Boulevard // (832) 427-3049
HH: Monday – Friday from 3pm – 6pm
King Ranch Texas Kitchen fuses modern culinary and beverage innovations without forsaking the traditions of South Texas fare to create a distinctive dining experience. Inspired by the traditions of both Texas and Mexico, the beverage menu highlights an expansive selection of Whiskey and Tequila. Happy hour consists of $7 wine, $5-$7 beer, and $9 cocktails including the classic Ranch Water, and the KR Margarita. Don't forget to try the variety of bites, but you can't go wrong with the Triple Threat, consisting of Brisket Queso Fresco, Guacamole, South Texas Salsa, and chips for $9.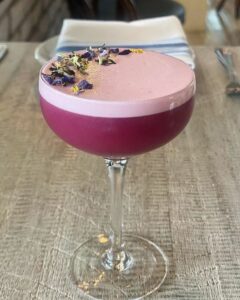 1800 Post Oak Boulevard // (713) 439-1000
HH: Tuesday – Saturday 5pm – 7pm
The relaxed atmosphere of this restaurant is complemented by it's seasonal & French-inspired menu along with specialty craft cocktails. The dining room is complete with a wrap around bar, while the outside patio provides a relaxing breath of fresh air to accompany your cocktail.  Enjoy $4 off of selected beer and signature cocktails, as well as discounted wines. 
1151 Uptown Park Boulevard, Suite 01 // (713) 840-7900
HH: Monday – Friday from 3:30pm – 6:30pm
Where the Pacific meets Post Oak Boulevard, M&S is known for it's menus that include seafood from the Pacific Rim, the Atlantic Ocean, and the Gulf of Mexico. They also source products from local ranches, farms and wineries. Happy Hour includes discounted food, wine, beer and cocktails, as well as $5 well spirits and $6.5 American craft spirits. Enjoy!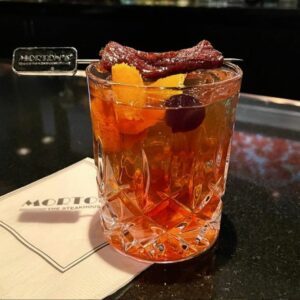 5000 Westheimer Rd, Suite 190 // (713) 629-1946
HH: Sunday – Thursday 5pm – 7pm
Friday from 4pm – 6pm
Morton's ambiance is a blend of classic and contemporary, with an innovative cocktail culture and sophisticated dining. The bar is always buzzing, with their version of happy hour: Power Hour. During power hour you can expect specially priced beer, wine and craft cocktails, as well as a new bar bites menu. And don't forget to try Morton's special whiskey and wine flights!
5000 Westheimer Rd, Suite 250 // (346) 571-6164
HH: Monday – Friday from 3pm – 6pm
Located on Post Oak Boulevard, MOXIES is the perfect happy hour hot spot with a premier location, both outside and inside bars, fresh air and a hoppin' atmosphere. Perfect for groups, you can enjoy $6 wine and beer, and $10 craft cocktails, as well as their tasty $10 bar bites.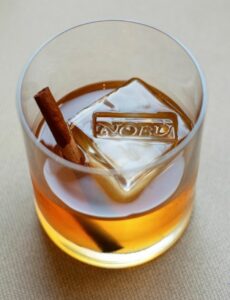 5115 Westheimer Rd // (832) 987-2599
HH: Daily (Sunday – Monday) from 5pm – 7pm
Experience Tanoshi, Nobu's take on Happy Hour. Tanoshi includes hot and cold bites ranging from $7-12, sushi maki (2 rolls for $16), $10 cocktails and sake, $9 wine, $8 spirits and beers ranging from $4-6. The minimalist Japanese design creates a symbiosis of attention to detail and a flavor. 
1700 Post Oak Boulevard, Suite 190 // (281) 605-4030
HH: Monday – Friday from 3pm – 6pm
This seasonal Italian eatery has become an Uptown staple. Located in BLVD Place, every day there is a new delicious favorite made from scratch, from the food to the drinks. In addition to delectable bites and appetizers, North also has $5 sangria, beers, and wine, as well as half off all wine bottles ALL DAY on Mondays!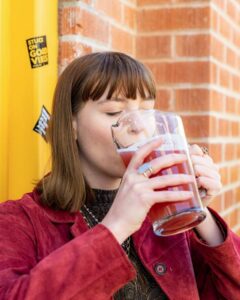 1151 Uptown Park Boulevard, Suite 12 // (713) 965-7929
HH: Daily (Monday – Sunday) from Open to 5pm
Redefine Happy Hour at Postino. Known for their incredible wine selection and charcuterie boards, this spot is sure to get the glasses clinking and friends drinking! This amazing location has a beautiful shaded patio and bar with indoor an outdoor seating. Enjoy $6 glasses of wine & pitcher of beer. $25 bottle of wine & bruschetta board is also available Mondays & Tuesdays after 8PM.
1121 Uptown Park Boulevard, Suite 4 // (832) 321-7775
HH: Daily (Monday – Sunday) from 3pm – 6pm
Kitchen. Backyard. Bar. Live Music. What more could you ask for? Enjoy home style meals made with farm-to-table ingredients, sip local craft beers and cocktails under the stars or catch a performance by local and national artists. Happy hour includes $5 frozen drinks, $4 Lone Star Draft, $5 bites and special feature The Rustic Rita, which includes a boozy house-made mango popsicle. 
1101 Uptown Park Boulevard, Suite 12 // (713) 726-8273
HH: Monday – Saturday from 4pm – 6:30pm
If you are looking for authentic Mexican street food, look no further! URBE's menu features street food from across all states of Mexico, inspired by travels and also the hometowns of H Town team members, including Mexico City, Oaxaca, Jalisco and Puebla. Enjoy $2 off of wines and house cocktails, $5 beers, and select happy hour bites, including gulf oysters on the half shell, taquitos, Mexican street corn and much more. Individual tacos are available for purchase during happy hour only.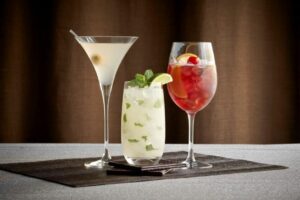 1640 West Loop S // (713) 840-7190
HH: Monday – Friday 3pm – 6pm
Willie G's takes happy hour to a new level, with their "The Best Part of Your Day" Hour. $5 draft beer, $8 wine on tap, $9 specialty cocktails, $10, and $6-8 bites, including 1/2 Gulf Oysters on the half shell are all available for your tasting pleasure!