Where to stay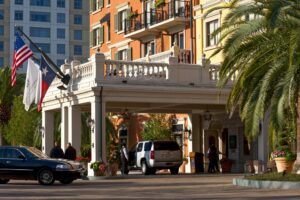 1080 Uptown Park Boulevard // (713) 418-1000
Escape to Italy without ever leaving Houston. Hotel Granduca offers a luxurious, sophisticated, and secluded environment reminiscent of an Italian Villa. Discover the magic of our 'little corner of Italy' in Uptown. Guests can enjoy sunshine by the pool, afternoon tea served daily, signature cocktails at Giorgios, al fresco dining at il Giardino, and authentic North Italian dining at Alba Ristorante, complete with a champagne bar.
What to do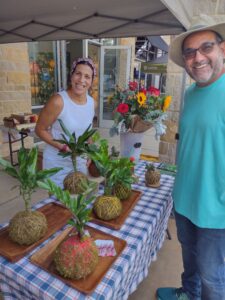 From spring cleaning to spring cleansing, there is no better time for a seasonal reset. Uptown Park has partnered with Your Neighborhood Farmer's Market for a bi-weekly Farmers Market. This family-friendly market is the perfect spot to shop for locally grown and sourced fruits and vegetables, meats, dairy products, and more! Every second and fourth Thursday of the month.
Explore Uptown's outdoor shopping center offering upscale boutiques, restaurants, wine bars & cafes, including Uptown Park's newest addition, Postino, for delicious wine and scrumptious bites.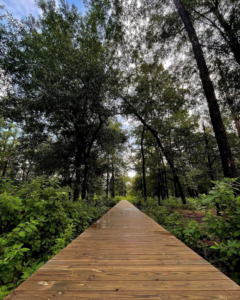 Just a quick drive or bike ride away, discover the beauty and energy of the blossoming Memorial Park. Nearly twice the size of Central Park, Memorial Park is a whopping 1,500 acres of outdoor possibilities. Take a walk on the 3 mile Seymour Lieberman Exer-Trail or bask in the sun with a picnic in the eastern glades. 
Where to stay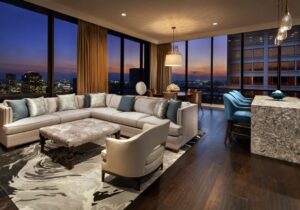 The Westin Oaks Houston at The Galleria
5011 Westheimer at Post Oak // (713) 960-8100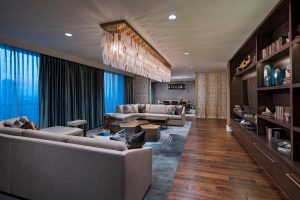 5060 West Alabama // (713) 960-8100
Both located inside The Galleria, these hotels offer exclusive direct access to The Galleria. Enjoy stress free shopping, dining and more. The Westin Oak features a street level lobby bar, as well as American restaurant White Oak Kitchen + Drinks. Westin Galleria also has a lobby bar, and American restaurant The Daily Grill. Both hotels have a fitness studio and outdoor pool.
What to do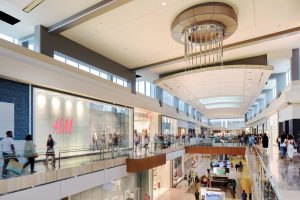 Experience Texas' largest and most luxurious shopping destination, with over 400 shops, more than 60+ eateries, and of course, ice skating. Visit the new Draper James, by Reese Witherspoon, for all things spring and southern, and kick start your spring cleaning by recycling your old jeans at rag & bone in exchange for 25% off your purchase of new ones.
Where to stay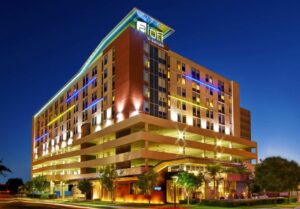 5415 Westheimer Road // (713) 622-7010
Just blocks from the Galleria and across the street from The George Theater, Aloft offers a hip, high end experience complete with a bar, 24/7 self-serve eatery, an on site gym and indoor pool, as well as a communal area with games and more.
What to do
AD Players at The George Theater
Just a quick walk across the street from Aloft, AD Players at the George Theater is hosting A Time Together with Veritas, a one night only show on March 15. With seven past releases, spanning Broadway hits, classical repertoire, re-imagined pop favorites, and sacred standards, Veritas offers highly artistic arrangements sure to capture the hearts of every listener.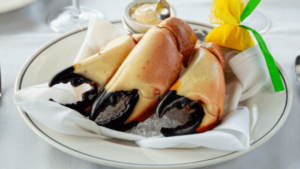 After the show, delight in the ocean's finest seafood and crab, remarkable cocktails and wines, captivating ambience, live entertainment, and the service you deserve. Your table is waiting. Truluck's serves exceptional seafood and fresh Florida Stone crab, from the traps to your table in less than 24 hours.
Where to stay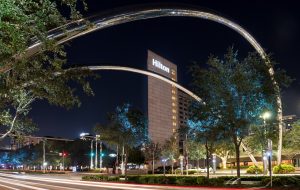 Hilton Houston Post Oak by The Galleria
2001 Post Oak Boulevard // (713) 961-9300
Located directly on Post Oak Boulevard, this premiere location is in the heart of Uptown. Just a shaded walk away from The Galleria, BLVD Place, and numerous shops and restaurants. Amenities are abundant, including room-service, two on-site restaurants, cocktail bar, fitness center, and outdoor pool.
What to do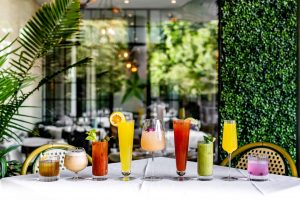 Explore high end restaurants like The Annie Café and Bar, a Texas cuisine, and Etoile, a modern French-American restaurant, bar and bakery. BLVD Place also houses New Balance, Festari for Men, and Blo Blow Dry Bar.
Redefine "going to the movies". Located on the roof of BLVD Place, Rooftop Cinema shows your favorite films from cult classics to new releases, with the city skyline as your backdrop. Enjoy craft cocktails, popcorn, and other cinema snacks. Upcoming showings include Clueless, The Matrix, Encanto, Black Panther and more!
For a full list of Uptown Hotels, click here. For more staycations, explore here.