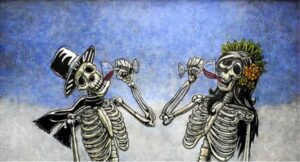 Celebrate Dia de los Muertos with a special Day of the Dead Menu, offered October 28-30, and November 1-2.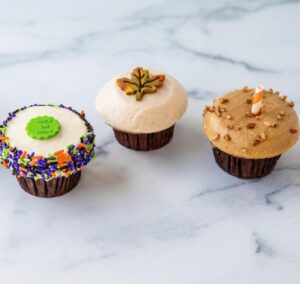 All treats, no tricks here! Head over to Crave to try their Halloween specials, the Spooky Confetti and Caramel Apple cupcakes, Available from October 1-31. And don't forget another fall favorite,
Pumpkin, available from October 1 – November 23.
Join Ducky's on October 15th for their first annual Pumpkin Carving Contest for a chance to win prizes and indulge in some spooky booze. BYOP!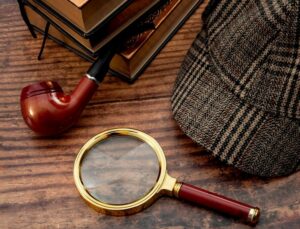 Enjoy dinner with a side of…murder? On October 28th, Maggiano's is hosting a Spooktacular Halloween Murder Mystery Costume Dinner complete with a full dinner menu, interactive experience, and a costume raffle. Get your costumes ready!
Spooky season is upon us so bring a picnic blanket or a chair and enjoy Memorial Park's selection of Halloween Classics! Food trucks will be available for snacks and refreshments. Entry is free but registration is encouraged!
All throughout the month of October, Rooftop Cinema Club is showing your favorite spooky movies. This year, they have also dedicated a whole day to screenings of Hocus Pocus on October 30! Grab your candy corn and watch your favorite Halloween classics with a view!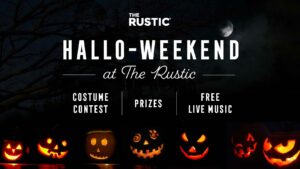 Join The Rustic for Halloween weekend featuring live music plus, a terror-ific atmosphere, costume contests with prizes and all the tricks & treats!
Celebrate Day of the Dead at Urbe with a special dinner including a street taco station, craft cocktails, music and face painting! This holiday will take you to Mexico for the night, and immerse you in the Mexican tradition that is Dia de los Muertos.